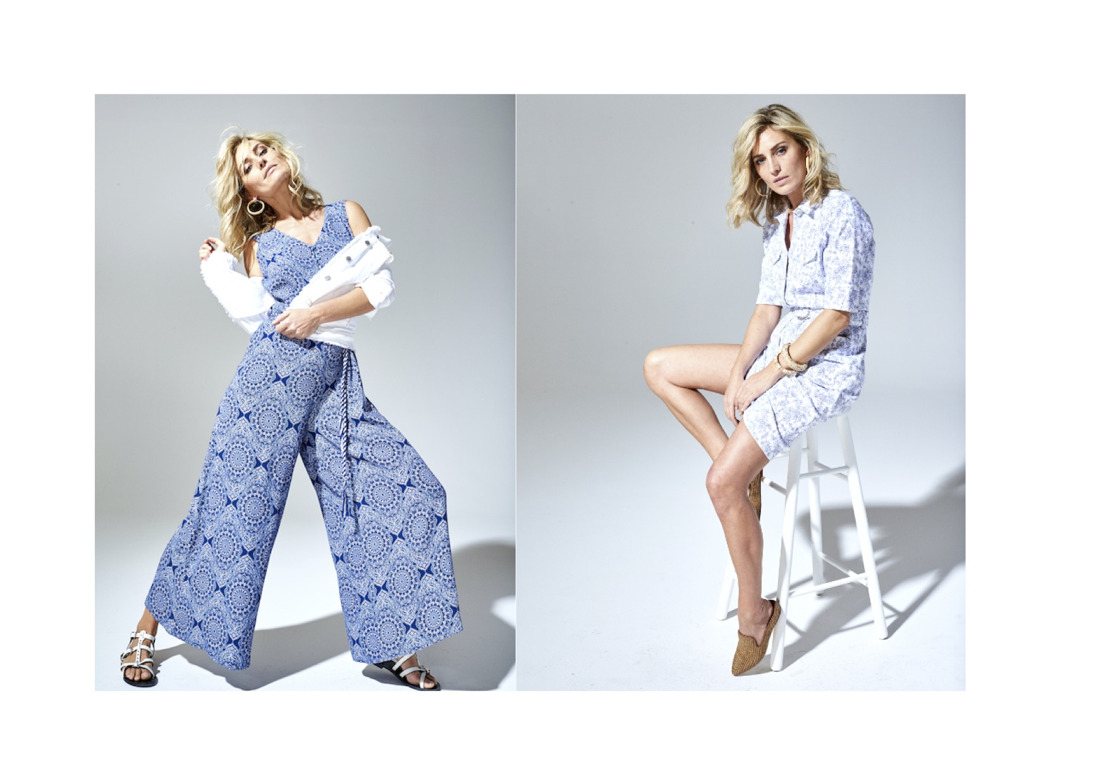 In oriental atmospheres with Mayerline & Améline
For the high summer collection both Mayerline and Améline by Mayerline got inspired by the Far East to create a contemporary nomadic look.
A MODERN TAKE ON LUXURY
Loose fitted pants, dresses and caftan blouses in light tones create a relaxing yet luxurious look. The color palette reflects tranquility and elegance with a slight yellow tint combined with the iconic Marrakech blue.
LINEN TAKING CENTER STAGE
Linen has been on the background for quite some time, but this summer it is back. Fortunately, because this natural, lightweight fabric is comfortable, highly breathable, mold resistant and wonderfully refreshing. And there is another important reason why we love linen: this plant flax scores high points in terms of sustainability.
TILE PATTERNS, FRILLS AND BOLD STRIPES
No print so timeless and versatile as the stripe. Vertical stripes suit all colors and prints. Go for a more striking look by combining multiple stripe prints or go for a complete outfit in a typical Arabic tile pattern. Small details such as frills on the blouse or pants provide a playful and finished accent.
Click here for all Mayerline packshots and campaign imagery and here for all Améline by Mayerline packshots and campaign imagery.